Pwoja - Pukumani Body Paint Design by Pedro Wonaeamirri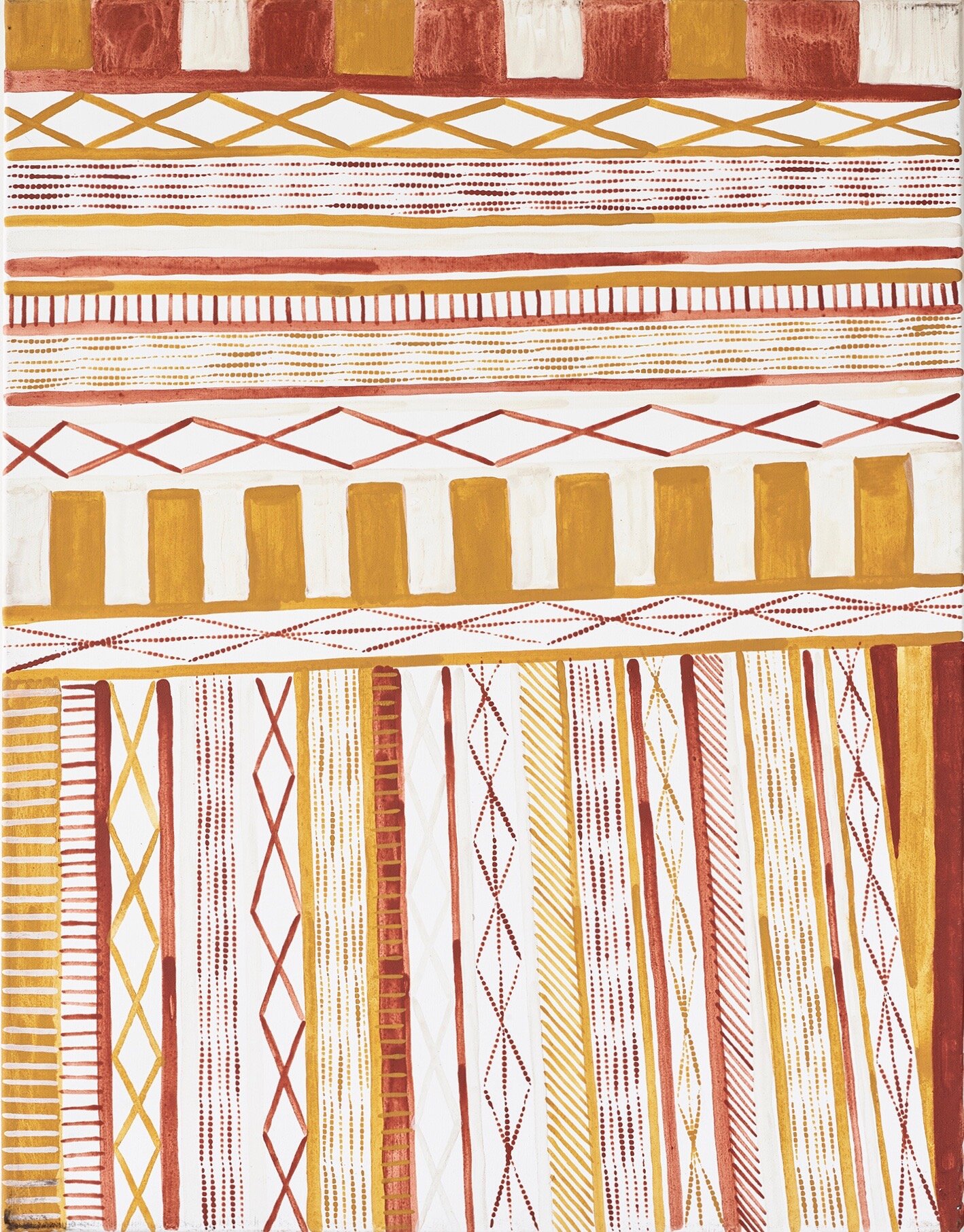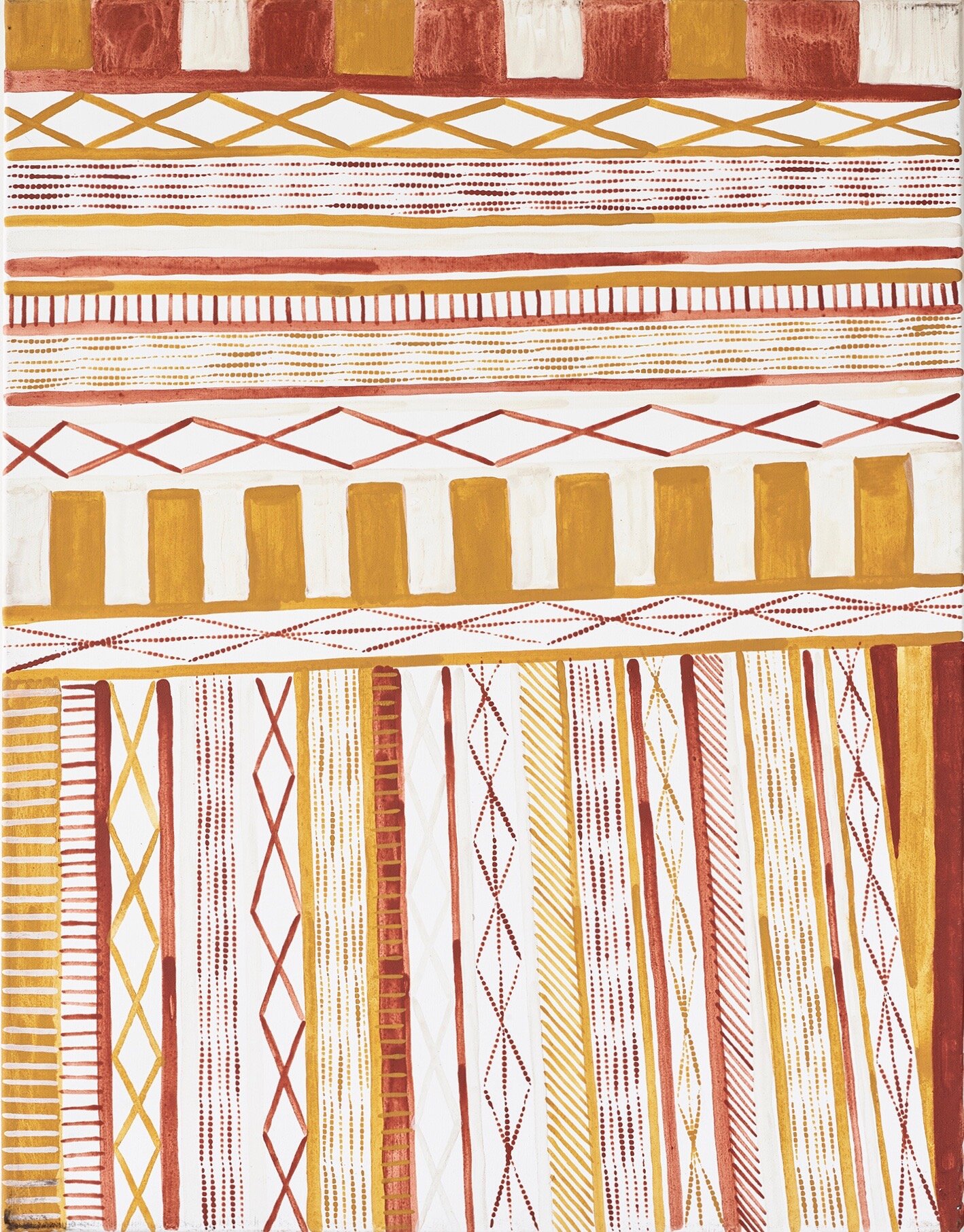 Pwoja - Pukumani Body Paint Design by Pedro Wonaeamirri
Pedro Wonaeamirri b.1974
Ochre on linen
70 x 90cm
©Pedro Wonaeamirri / Cpoyright Agency 2019
"In 1994 I started using comb. I watched that old fella [the late artist Paddy Freddy Puruntatameri (c.1925–2000)] Patrick's father.I watched him. When I first started here. And also saw signs on bark in galleries down south and some of them are relatives of me.That's our traditional Tiwi material there. Tools.
It is my design by watching and inherited too.Watching them elders and one old fella. I call him, like, father, in white fella call Uncle. Micky Geranium [Pedro's father's brother].I got that special dance, that old man he gave me that dance now and that song to go with that dance. When I go on my knees and go around and around. That's the Tired Dance, and there is a Tired Song. I learnt the dance first; as I grew older he gave the song to go with it. The old fella gave me design. [There are no literal elements in his work which can be pointed out as coming from Geranium]. It doesn't work like that. Its there [in the painting] but when you point, it doesn't work. Some him and some of it's me. The song doesn't change. Design changes from one to the next but not song.
That means if I die next year or next month my little boy can get it [the dance and song]. No-one else is allowed. I made up my own song when my cousin brother's little son passed away. I made up a new song Ngiyamirani, means 'me my son'. My new songs I will give to my little boy and my nieces and nephews.
When I paint I think of myself and who I am. Sometimes when I paint I sing to myself too.The songs help me to find a way of getting my own design. Sometimes I paint slowly and sing, take a break, look at it, look at it.They're talking together — the song and the design."