Yipandari - Kangaroo Tucker by Lorna Fencer Napurrula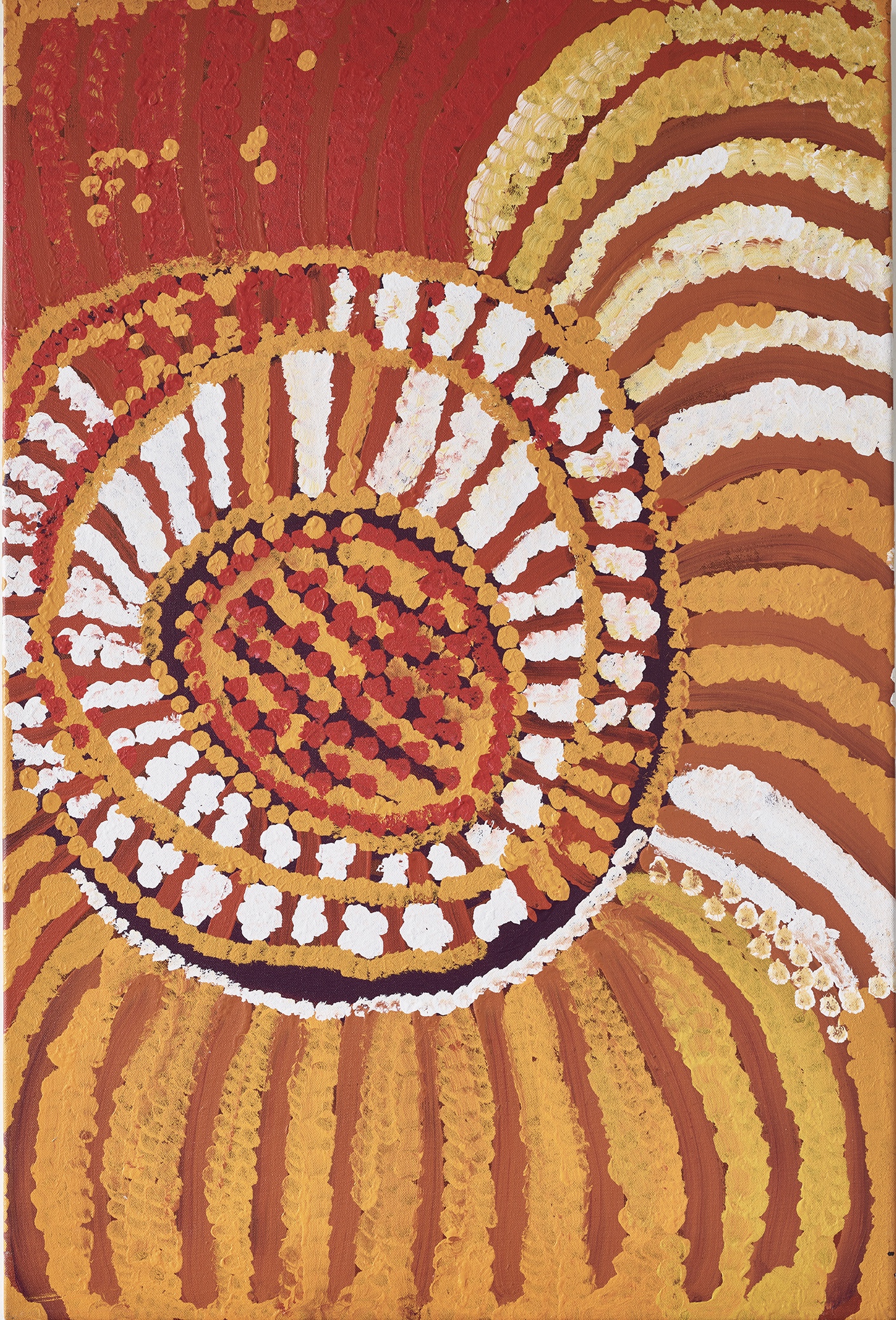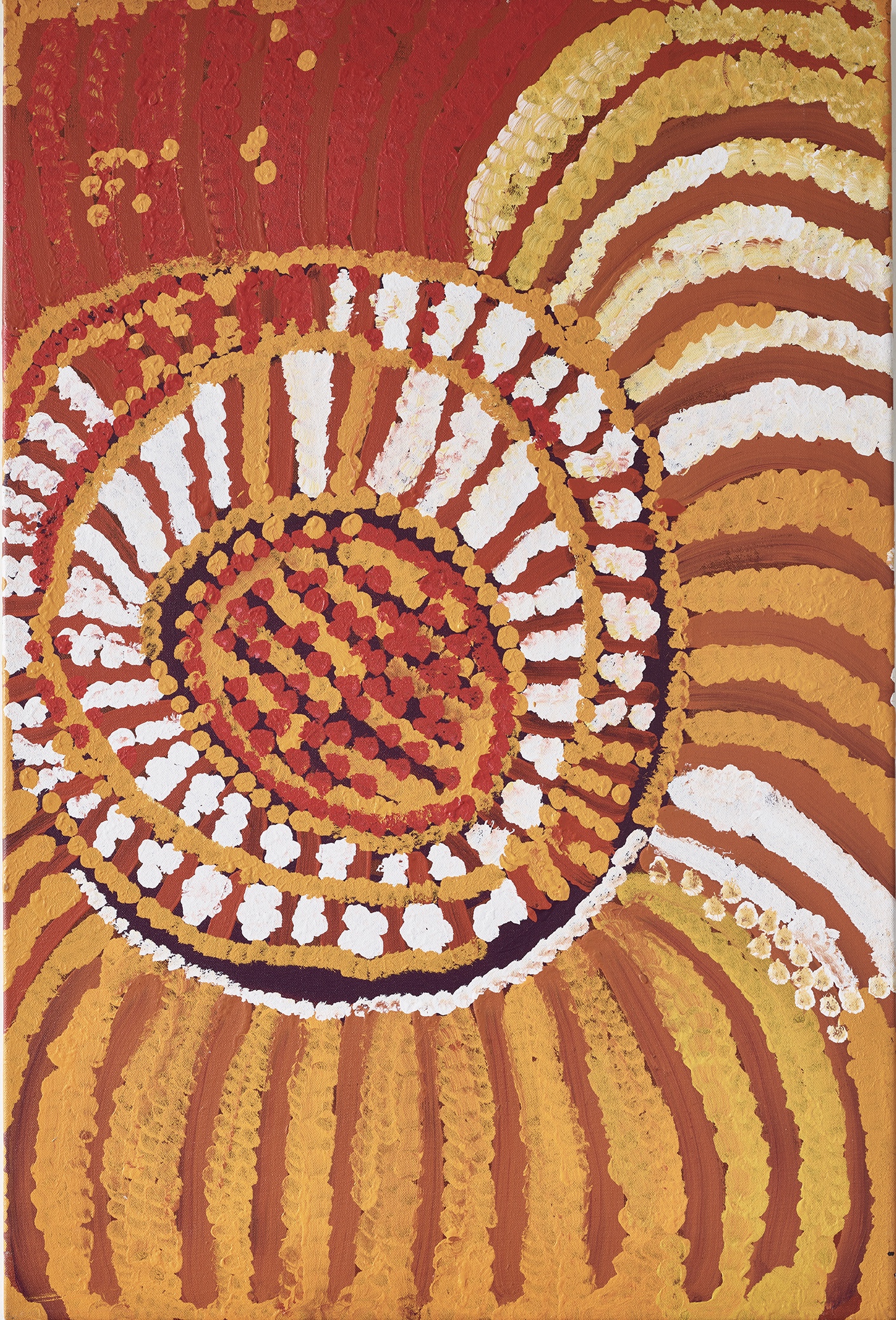 Yipandari - Kangaroo Tucker by Lorna Fencer Napurrula
Lorna Fencer Napurrula 1925 - 2006
Acrylic on canvas
95 x 64cm
Lorna Fencer Napurrula was born circa 1924 at Yartulu Yartulu and was custodian of inheritated land, Yumurrpa, situated near Chilla Well, south of the Granites Mine Area of the the Tanami Desert. Her father's country is Wapuurtarli. In 1949, many Warlpiri People, including Lorna Napurrula, were forcibly transported to the government settlement of Lajamanu at Hookers Creek, situated in the country of the Gurindji People, 250 mile to the north of their own country around Yuendumu. Lorna Napurrula nevertheless maintained and strengthened her cultural identity through ceremonial activity and art thus asserting herself as a prominent elder and teacher within the community.
Lorna Fencer Napurrula was a senior custodian for the Napurrula Dreamings such as the ancient Yam Dreaming, Lorna has always provided special and privileged insights into her culture through her painting. She was renowned for her innate sense and use of colour, exploding with a vibrant full palette of colour that brings a new vision and understanding to these ancient Dreamings. The combination of her unrivalled knowledge of tribal lore and Dreamings along with her intuitive use of colour and free gestural brush strokes in telling her stories, has lead to comparisons with Emily Kngwarreye yet Lorna's work was decidedly and uniquely her own.
COLLECTIONS

National Gallery of Victoria, Melbourne.
National Gallery of Australia, Canberra
Museum & Art Galleries of the NT, Darwin
Museum of Victoria, Melbourne
Australian Heritage Commission Collection, Canberra
Christensen Collection, held by Museum of Victoria, Melbourne.
Holmes a Court Collection of Western Australia;
Artbank, Sydney
Gold Coast City Art Gallery, Gold Coast, QLD
Gantner Myer Collection of Aboriginal Art
Margaret Carnegie Collection
Laverty Collection, Sydney
Kerry Stokes Collection, Perth
Leewuin Estate
Aboriginal Art Museum, The Netherlands.