EDITION RUG - 'Tjukurpa' (Creation Stories) - design by Kunytjitja Brown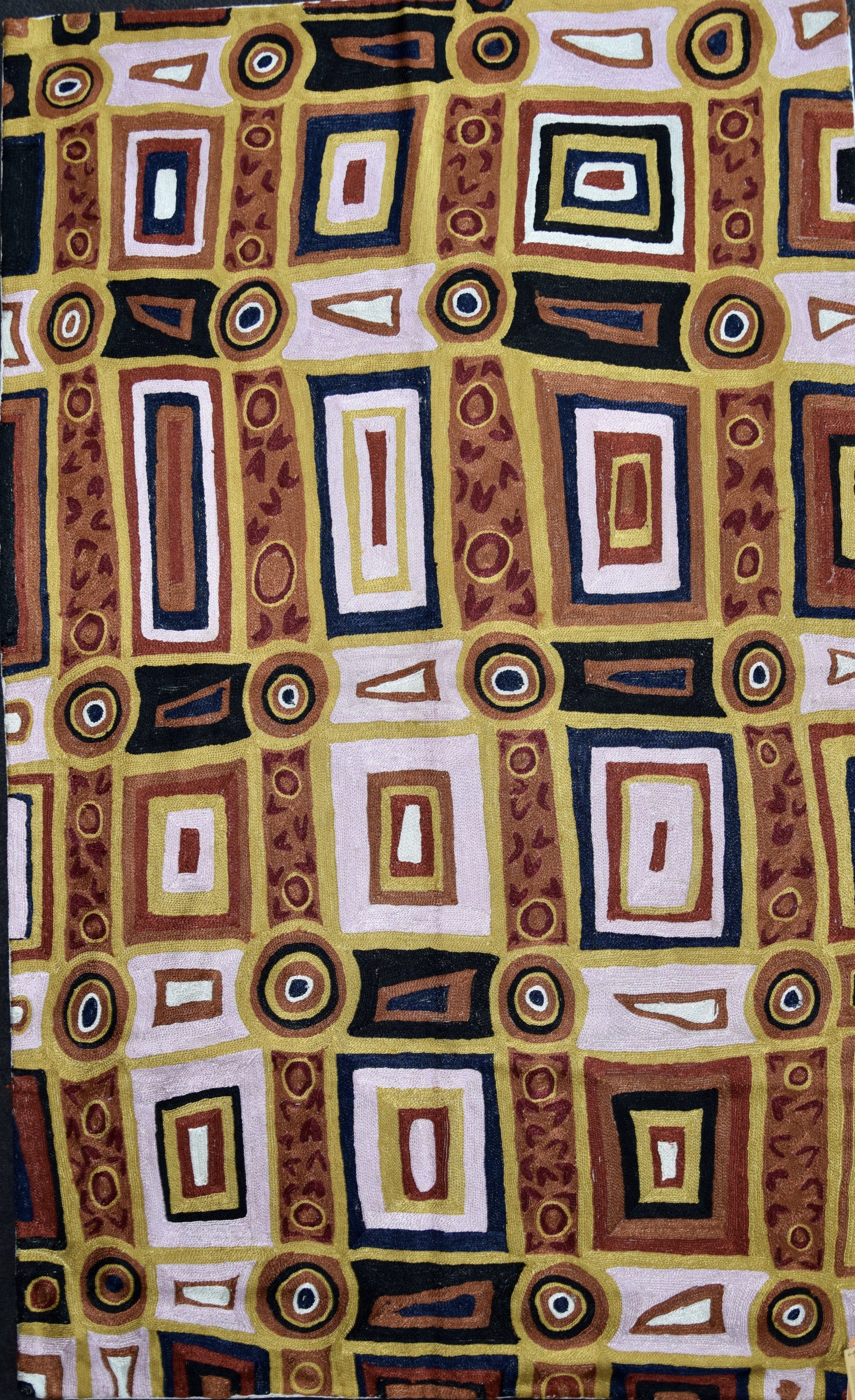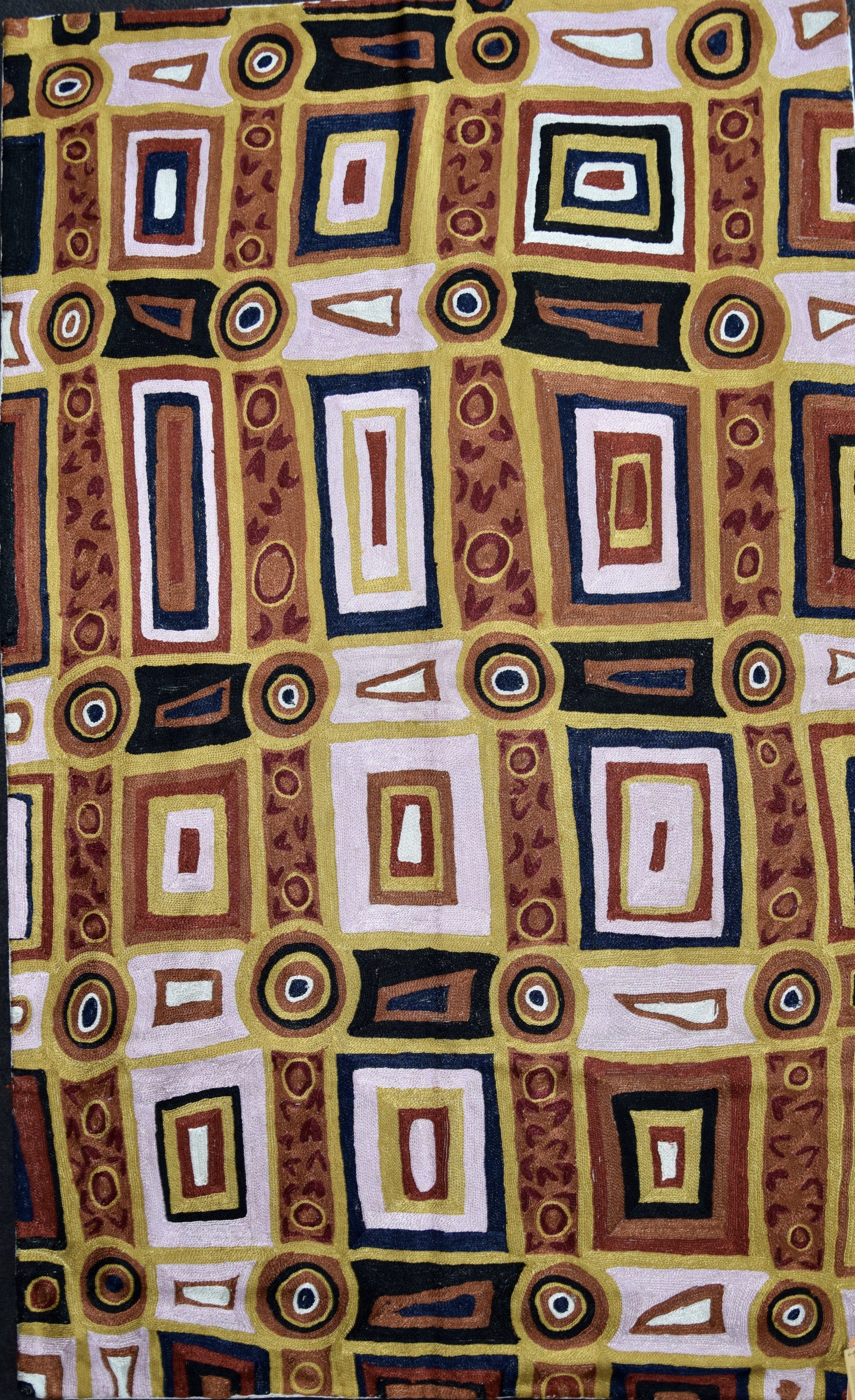 EDITION RUG - 'Tjukurpa' (Creation Stories) - design by Kunytjitja Brown
Limited Edition Rug #7/50
148 x 91cm
Hand dyed, chain stitched cotton/rayon finished with a heavy cotton backing.
This rug design is taken from an original painting by Kunytjitja Brown . This painting is part of an emergence of exciting semi-abstract works that express Creation stories and contemporary life. This style is endemic of the women artists of the Pitjantjatjara/Yankunytjatjara Lands, in remote north-west South Australia.
Born of a cross cultural collaboration between Aboriginal artists and traditional Kashmiri weavers through Better World Arts, purchase of this rug directly benefits the artists and and their communities. Control and ownership of intellectual property are also maintained.
Text courtesy of Better World Arts